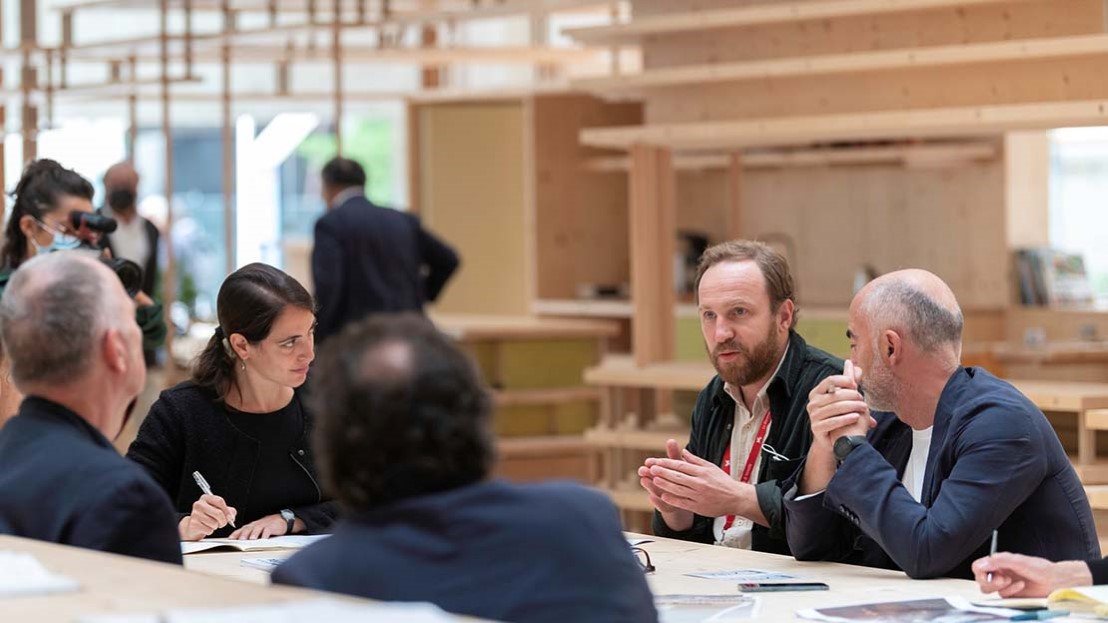 The discussion of the exhibit What We Share continues. Italian architects, researchers and developers gathered in The Nordic Pavilion Saturday 25 September to learn from the exhibition and the new cohousing wave of Norway. One of the topics discussed was how the Italians may develop their own models for cohousing. 
Hosting the seminar was the Torino based think-tank Homers. With the backdrop of the exhibition What We Share. A Model for Cohousing as a backdrop the participants discussed what Italy can learn from the Nordic model for cohousing, and what to implement in new Italian cohousing projects. At the table were developers, architects and researchers from the Torino, Milan and Venice schools of architecture.
"In Italy we start to hear about cohousing about fifteen years ago, when the Politecnico of Milan disseminated the results of a research, carried out together with a private real estate development agency, to investigate the housing situation in the city of Milan, and the citizens' level of knowledge and interest in cohousing." writes Silvia Cafora of Homers.
"Now we want to open a comparison with Norwegian cohousing making to understand the characteristics of the phenomenon in the Nordic countries, in particular in Norway, and to identify the possible replicable elements, useful for the creation of an Italian market."